Odessa

High School




Class Of 1964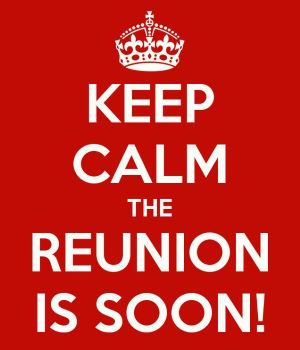 ---
OHS CLASS OF 1964 55TH REUNION
BRONCHOS, BOOTS & BANDANAS AGENDA
Casual—Western wear optional
All events at MCM Eleganté-5200 E. University
Caribbean Room
FRIDAY
3pm—8pm Welcome and Registration
Meet & Greet—hors d'oeurves
6pm—8pm Cash Bar
Free time until Saturday 3pm
SATURDAY
3pm—5pm Late Registration & Mingling
5:30pm--Group Photo—Eleganté Lobby
6pm------Buffet Dinner
7pm------Program
7:30-9:30pm—Cash Bar & Enjoy your time together!
11pm—GOODBYES!!
Hotel rules—NO outside food or drinks including alcohol permitted in the banquet room.
---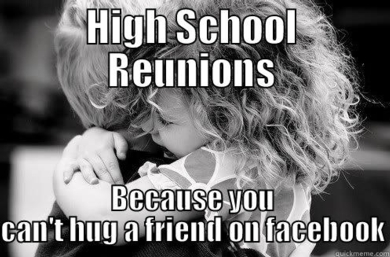 ---
September 7, 2019
A few more attendees! Cheri Smith (Dalton), Jannee McKinney (Banner), Donna Jessup (Houston)
---
September 1, 2019
Attending: Susan Williams (Simmons)
---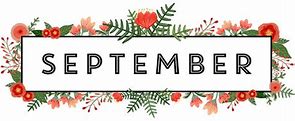 ---
August 22, 2019
Attendance update: Charlotte Thompson (Purcell-Lewis), David Copeland, Dixie Boring (Bassett)
THERE IS STILL TIME AND SPACE FOR MORE CLASSMATES AT THE REUNION!!
---
August 16, 2019
Attendance update: Kay Morton (Reeves) and Donna Carroll (Robertson)
---
August 13, 2019
Attendance update: Nancy Blount (Doyle) and Roger Cullison. Total folks so far--74, which includes some spouses and 2 teachers! Registration deadline extended to August 26!
---
August 9, 2019
Attendance update! Kenneth Brumelle, Kendell Brumelle, Larry McSpadden, Alvis Underwood
---
August 2, 2019
More attending: Butch Overturff, Glyndel Boatman (Corzine), Janet Martz (Evans), Linda Quick (Lee), Wesley Bungard, Herb Rehders
---
July 27, 2019
More attendees: Tommy Henderson, Elaine Austin (Hill), Pat Teinert (Barrow), Lynn Buie (Carter)
---
July 18, 2019
Attendance update: Sherry Umstot, Larry Hawkins and Tommy Henderson!
---
July 11, 2019
More confirmed classmates for reunion: Trudy Cox (Shockley) and Kay White (Kuser)
---
July 1, 2019
Attendee Update: Mike Baker, Betty Kelly (Vaughn), Phil Elliott, teacher ROGER CORZINE !!
---
JUNE 7, 2019
Time for an attendance update! These classmates are confirmed for our reunion: Otis Brasfield, Cheryl Killian (Gist), Monroe Morrison, Stanley and Donna Moore Thomas, Nancy Greenlees (Holland) AND Coach Julian Pressly!!!
We've also had a few more new folks to join this website. YAY!!
FYI when preparing your registration form, it is not designed for you to complete it electronically. You need to print it from the email you received or from this website posted under 55th Reunion Registration. OR, let me know & I can email another one or mail it. runescott46@gmail.com
---
JUNE 2, 2019
Several more classmates have sent their registration forms and checks!! Add these to our list of attendees: Gene & Gay Crawford, Jimmie New (Miller), Carl Couser, Robbie Nunley (Rogers) and Margie Stewart (Adamson). Don't miss out on the fun!
---
May 18, 2019
BRONCHOS, BOOTS & BANDANAS !
Fri, Sept 27 & Sat, Sept 28
WESTERN WEAR IS OPTIONAL
Reserve your space now for our 55th reunion celebration! Make your plans to come home again for a fun weekend with your fellow classmates. We want to add your name to this list of Bronchos who have already made their plans: Bill McCorkle, Boo Franke (Owens), Janie Harris (Henderson), Allen Lain, Janet Watson (Urbick), Sam Buford, Ed Connally, Jimmie Stevens, Mary Bullard (Frazier), David Boatman, Jan Henderson (Rudd), George Scott, Rune' Slough (Scott), Fred Grant, Don Harp, Clifford Goddard. Some of these folks are coming from Washington and Wisconsin! Let's grow this list! It helps a lot in planning to know how many to expect! Please keep all of your contact information current on our website and check in often for more reunion updates! Thanks!
---
APRIL 17, 2019
CHECK YOUR EMAIL FOR THE REUNION REGISTRATION FORM!! If you don't have a printer or have problems printing, email me and we will make an alternate plan. The form is also posted under "55th Reunion Registration" for future reference. This will be a memorable time for all, so get registered now!!
Rune' Slough Scott runescott46@gmail.com 432-557-4760
---
---
April 5, 2019
ANNOUNCING!!!
Hotel rooms are now blocked with the following hotels for our 55th Reunion planned for Friday & Saturday, September 27-28. Please reference OHS Class of 1964/55th Reunion discounted rates when calling. Rates include taxes.
Host hotel is MCM Eleganté, 5200 E. University, 432-368-5885 $126.49
Fairfield Inn & Suites, 3933 JBS Parkway, 432-363-1900 $113.85
Hampton Inn, 3923 JBS Parkway, 432-363-2900 $113.85
Hilton Garden Inn, 5221 JBS Parkway, 432-366-5800 $102.35
Holiday Inn Express, 5321 JBS Parkway, 432-362-6800 $125.35
Holiday Inn & Suites, 5275 E. 42nd, 432-366-5900 $113.85
Watch for the official registration form soon as plans continue. Friday activities at the MCM Eleganté will begin at 3pm, so make your plans accordingly!
---
---
SAVE THE DATE!
FRIDAY AND SATURDAY, SEPTEMBER 27 AND 28, 2019
MCM ELEGANTE, ODESSA
1964--2019
In May, 1964 we walked across the stage in the OHS Field House to receive our high school diplomas! We were so young--17 or 18 years of age! Here we are 55 years later and we still want to celebrate that exciting date. So let's meet in September and relive some old times at our 55th OHS Class of 64 Reunion! Stay tuned to get all the details as they are finalized. Please check the website often for updates and to connect with others. Invite classmates to join the site and keep your profiles and address details current. Spread the news! Initially you can contact me or George with any questions and later on other contacts will be added. Text, call or email:
Rune' Slough Scott, 432-557-4760, runescott46@gmail.com
George Scott, 432-557-8428, georgescott66@gmail.com
---
---
September 24, 2014
Dear Class,
THIS IS A BRIEF OHS CLASS OF '64 50TH 'MEMORIES' REUNION REVIEW:
We had a record attendance of 140 classmates and guests at most of our events. We had attendees from 13 states and Ted Everett and his wife, Ann attended from Australia! Some of you attended your first reunion ever—so glad that you chose this one. Coach Julian Pressly and Roger Corzine joined us on Saturday night. It was great to see those two! Following registration and mingling at the Eleganté, we were treated to an incredible evening at the Wagner Noël Performing Arts Center where we enjoyed a fantastic buffet complete with Broncho décor and a DJ. Our gracious hostesses were our fellow classmates Lissa Noël Wagner and Dixie Boring Bassett. What a lovely evening! Saturday's OHS tour was fun as always and donuts, coffee & juice were served there. Then 40 ladies (& 3 guys!) enjoyed lunch at Dee's Bistro located in the old Ector County Library building. That was a really nice setting with excellent food. Then some of us had a little down time, while others decorated for the Saturday night buffet at the Eleganté. A nice buffet was enjoyed there, then the program with Cheri Smith Dalton leading, then more visiting. We like to talk! Martha Koch Edwards prepared a nice video for us to watch all through the evening. DJ John commented that this was the best reunion he had ever worked! He completely enjoyed watching our group laughing, visiting and totally enjoying being with each other. That is exactly what Pat Teinert Barrow and I felt as we enjoyed the events. We all shared old times, new happenings and made even more MEMORIES!
Our OHS Class of 1964 is AWESOME!!
THANK YOU is not enough for all of you who participated in planning, decorating, donating and attending this fun weekend.
Photos will be added to the PHOTO GALLERY on the website soon. You can upload yourown photos to share also. More information on this will be announced.
'THANKS FOR THE MEMORIES'
Rune' Slough Scott
Web Administrator
---
---
­­­­­­­­March 1, 2014
Class Creator has added a few more features, so be sure to check in often for announcements and changes. ONE BIG CHANGE IS DUE TO SPAM AND BULK EMAIL ISSUES. IF YOU HAVE JOINED RECENTLY AND HAVEN'T OPTED IN, PLEASE DO THAT. THIS JUST VERIFIES THAT YOUR EMAIL IS CORRECT AND ALLOWS YOU TO RECEIVE FUTURE EMAILS AND ALERTS FROM THIS SITE.
Other enhancements:
PROFILE FORMAT—Uploading photos is easier & there is a photo gallery area there. Videos can be added there. Toggle back & forth from Profile View to Profile Edit. Make comments on friends' profiles or turn that feature off.
NEW PHOTO GALLERY TAB--main page of site with instructions there to allow you to contribute photos. Maybe you have some past reunion photos to share!
MISSING LIST--These are not all "missing"; we just have no email addresses on record for these folks and for some we have no addresses. If you know where any of these people are, please contact me with their address or emails.
IN MEMORY—So many nice comments are being added about our friends who are no longer with us.
MEMBER FUNCTIONS--tab>Notify Me. You decide here what & how often you want to hear from our website. BE SURE YOU CHECK THE BUTTON FOR NEW ANNOUNCEMENTS.
THANKS TO ALL WHO HAVE JOINED AND FOR THE NICE PHOTOS AND MANY COMMENTS ON YOUR PROFILES! It's neat to read about everyone and catch up a little.
PLEASE OPT IN (if you have received that message) TO COMPLETE THE PROCESS AND ENCOURAGE OTHERS TO PARTICIPATE. Opting in just became necessary in early February.
Thanks for your help!
Rune' Slough Scott
runescott46@gmail.com
www.odessa64.com
WELCOME TO OUR ODESSA HIGH SCHOOL CLASS OF 1964 WEBSITE!!!
This website was created to promote, celebrate and reconnect with all members of our fabulous OHS Class of '64! Your participation is essential to the success of our site and our reunions. Joining our site is as easy as 1,2,3...To gain access to all features, you need to register and create you own personal password. It's EASY, FREE AND SECURE! There are no ads and you will never receive spam from this site. Simply click on "Classmate Profiles", find your name, click on it and follow the prompts. BONUS~you can send emails to classmates through this website by going to their profile. You can update your profile as often as you want and with as little or as much information about these past 50 years as you like--ADD PHOTOS IN THE PHOTO GALLERY!! We hope you will take time to share your "story" and encourage our other classmates to join as well.
Rune' Slough Scott
Website Administrator